To delete the custom background of the issue follow these steps:
Note: It is assumed that you are in My Magazines.
Step1. Select the magazine you wish and click the Edit Settings button of your issue.

Step2. Go to the VIEWER tab and move your mouse over the uploaded background. Click the Delete button.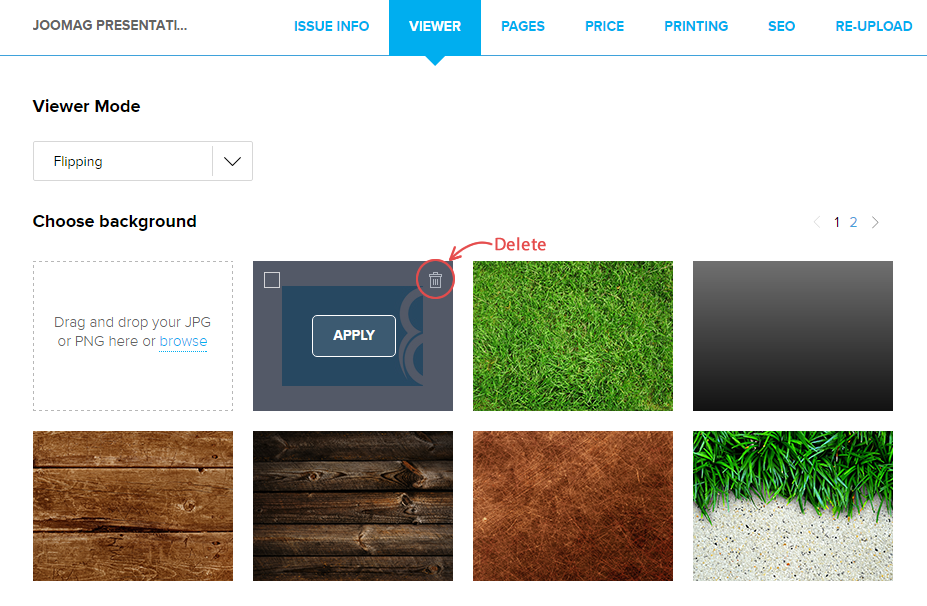 Step3. Click the Yes button to confirm that you indeed wish to delete the background and save your page.