For each newly created magazine a system template will be generated by default.
You can customize your system templates for the following cases:
When a new issue is published
When sending a single issue with our Awesome CRM
When sending complimentary subscriptions with Awesome CRM
When someone subscribes to your magazine.
If you wish to customize the system template of your magazine follow the steps below:
Note: It is assumed that you are in My Magazines.
Step1. Click the Awesome CRM button of the left sidebar.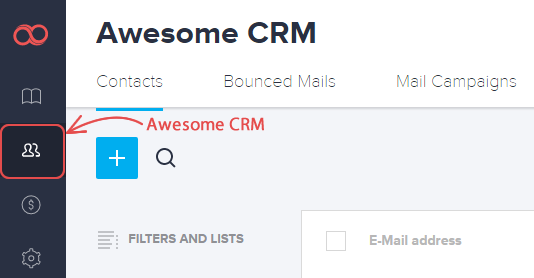 Step2. Go to the Mail Templates tab.

Step3. Choose the system template for the magazine you want and click the Edit button.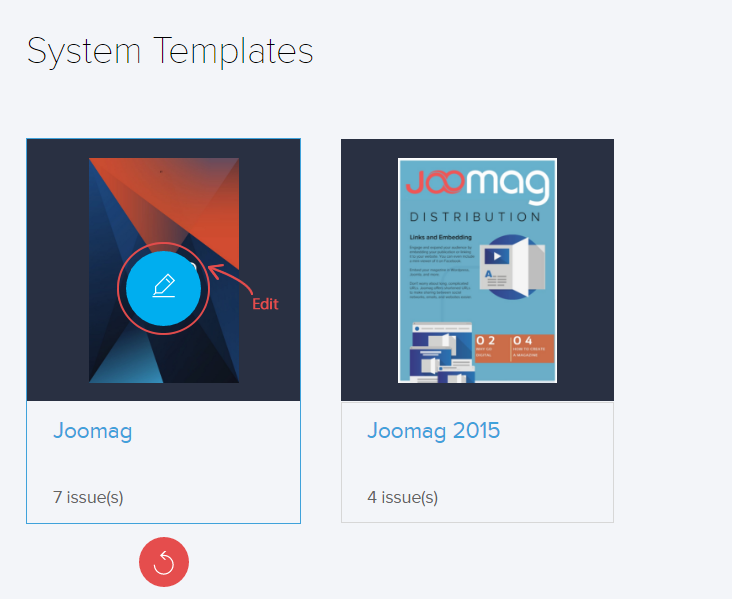 Step4. Select the content block you wish to customize and click the Edit button.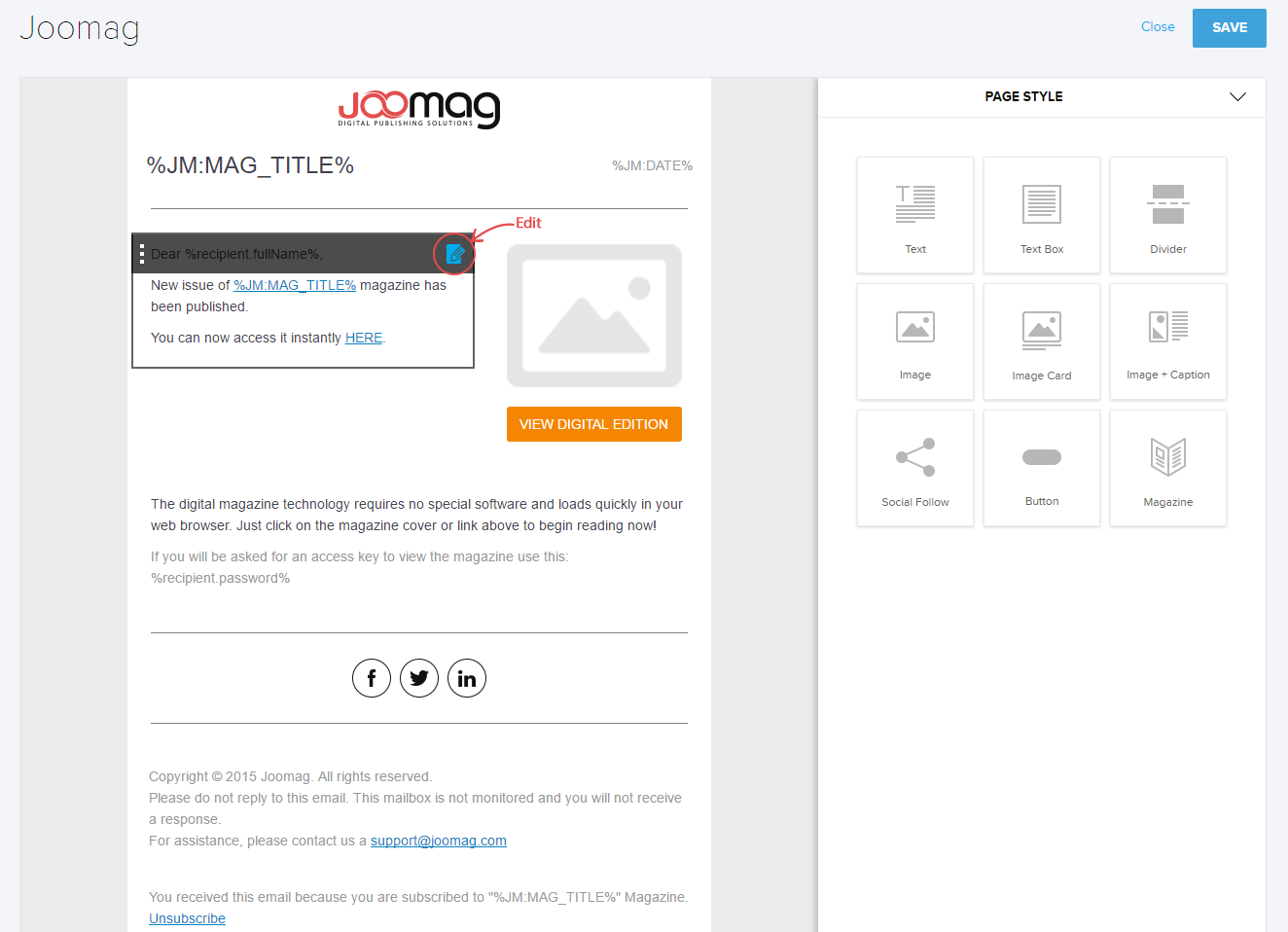 Step5. Choose the case for which you need the customization from the dropdown menu and start editing.
Note: If you want to learn more about working with the Mail Template Editor click here.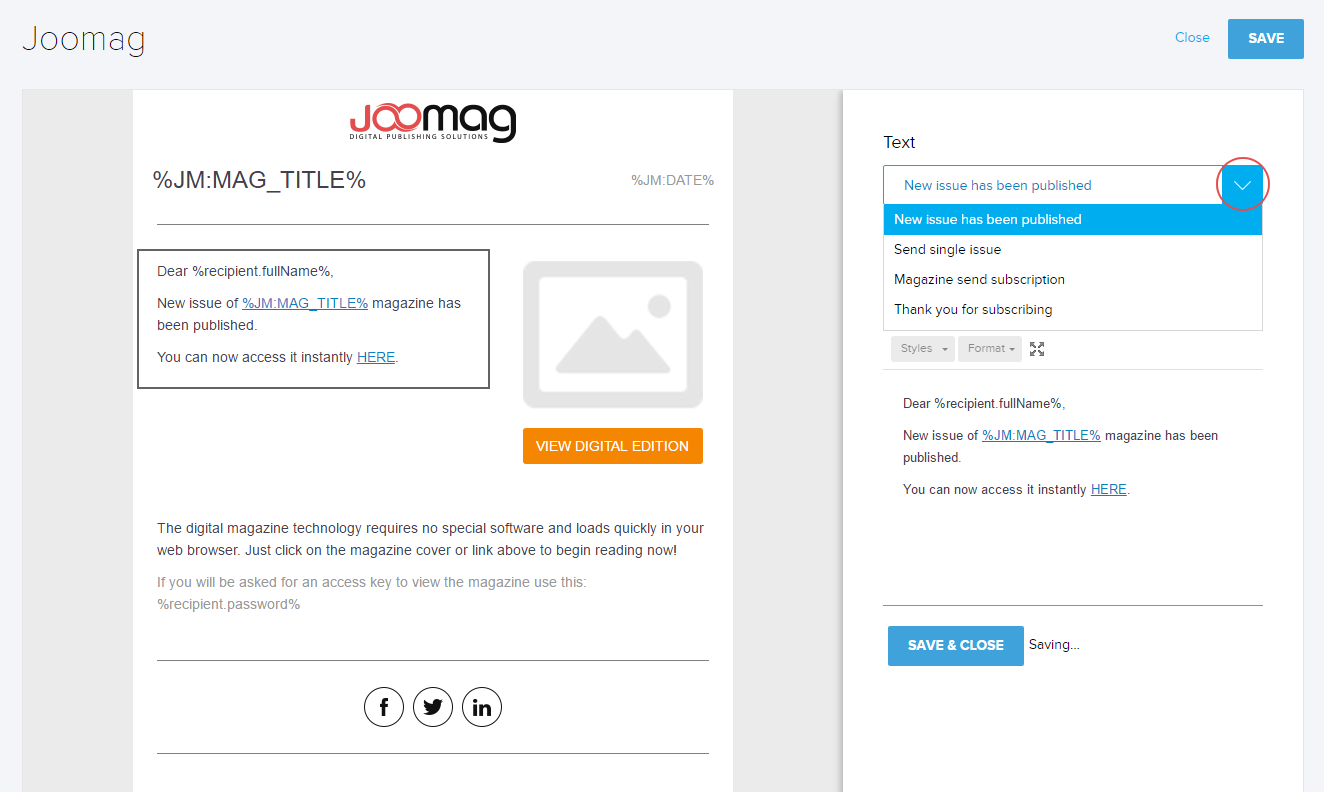 Step6. When you're done click the SAVE & CLOSE button.
Step7. In case you wish to discard changes click the Reset button.