Creating an issue from template can be done in a simple way.
Note: It is assumed that you are in My Magazines.
Step1. Select the magazine you wish and click the + Add new issue button.

Step2. Click the Create From Template button.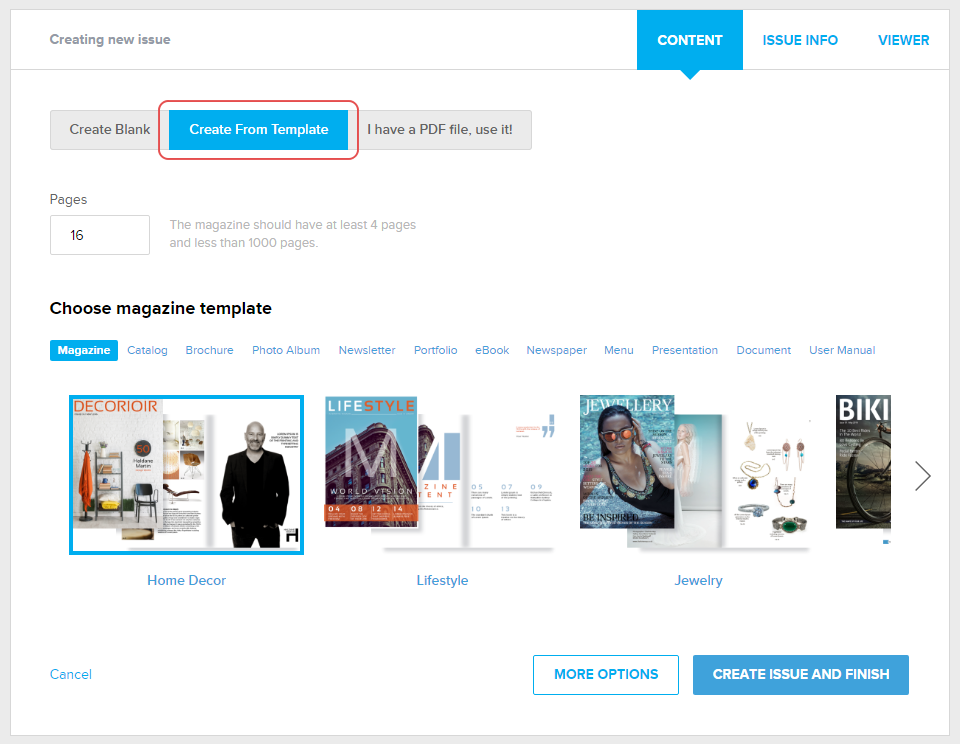 Step3. Here you'll have to specify the number of pages you wish to create and select a template. Keep in mind that you may add/remove pages anytime later.
Step4. Click the CREATE ISSUE AND FINISH button after you're done.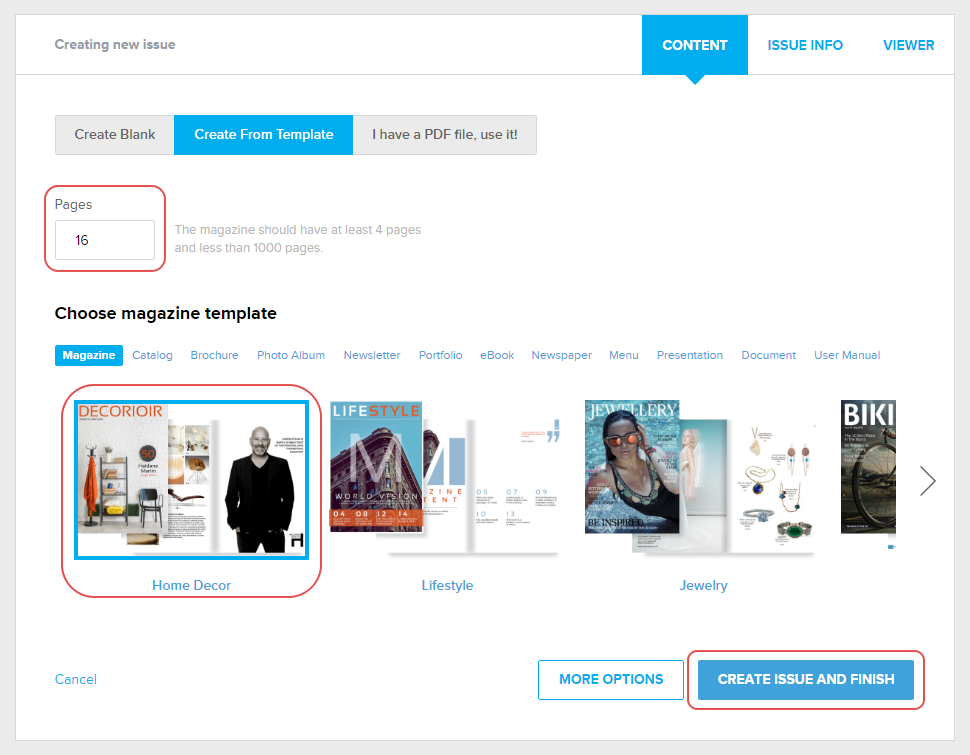 Woola! Your new issue is ready and can be edited!
To learn how to edit the content of the magazine click here.