If you wish to create an issue from blank follow these steps:
Note: It is assumed that you are in My Magazines.
Step1. Select the magazine you wish and click the + Add New Issue button.

Step2. Click the Create Blank button.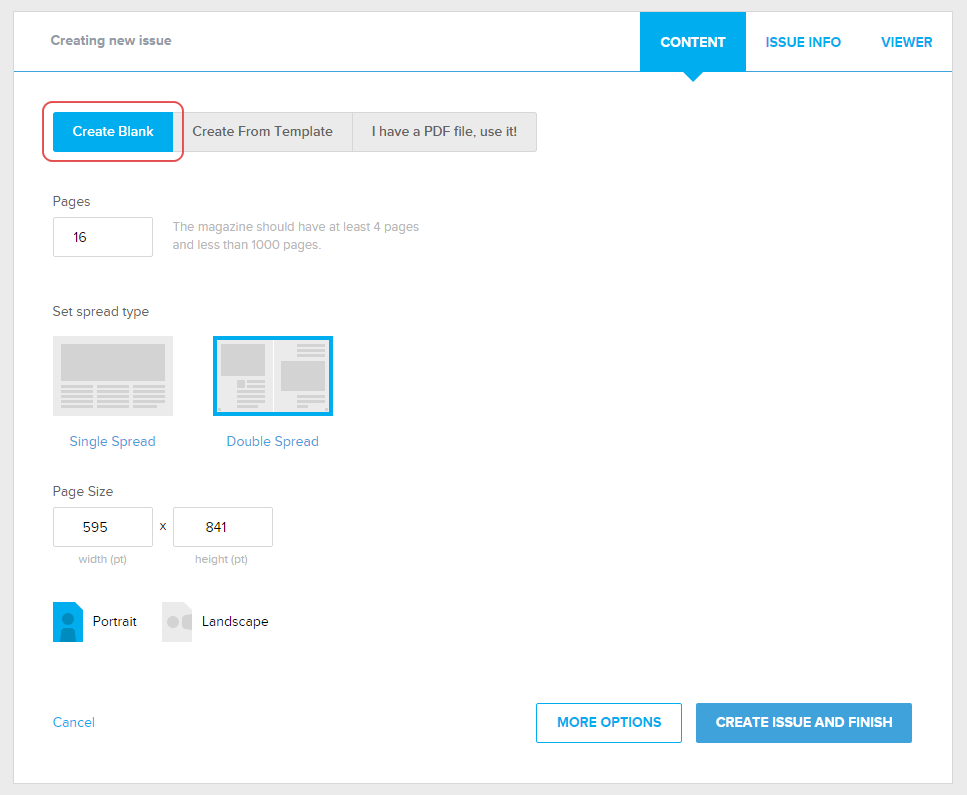 Step3. Here you need to specify the number of pages you are planning to have, the spread type and the page orientation of your issue.
Keep in mind that you may add/remove pages anytime later.
For more info about adding pages click here.
For more info about removing pages click here.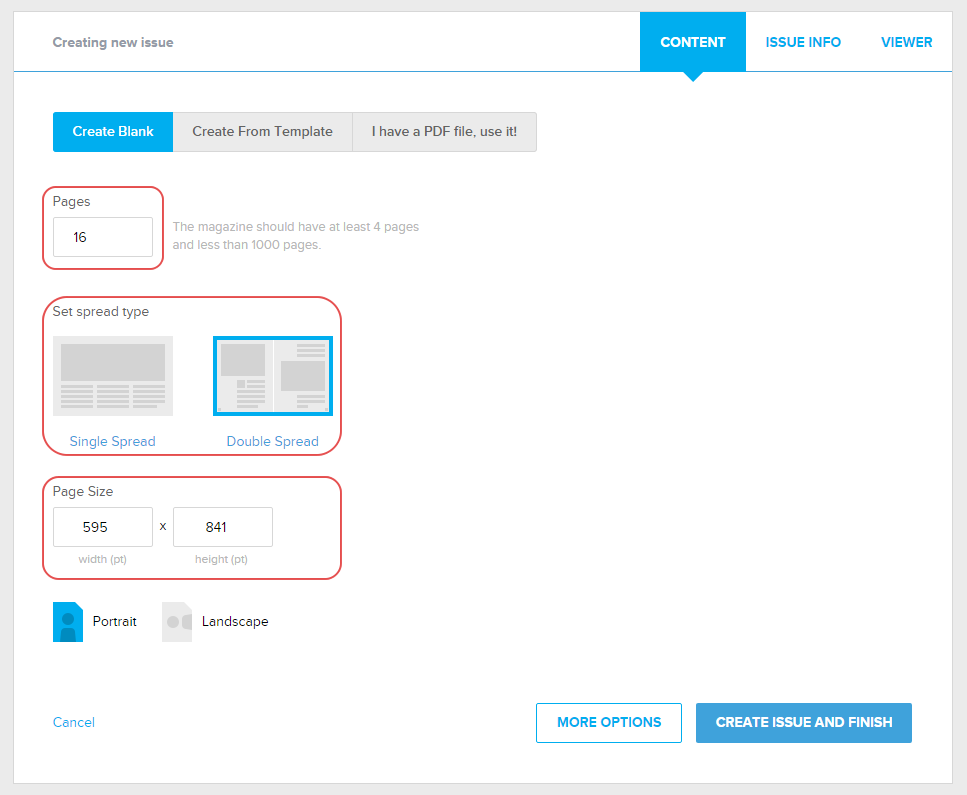 Step4. Click on the CREATE ISSUE AND FINISH button to save the changes, or MORE OPTIONS to proceed to the advanced settings.