For creating an issue from a PDF file follow these steps:
Note: It is assumed that you are in My Magazines.
Step1. Select the magazine you wish and click the + Add New Issue button.

Step2. Browse or drag and drop your PDF file.
Step3. After your file has been uploaded, click the CREATE ISSUE AND FINISH button and wait a couple of minutes until the conversion finishes.
Note: You may even close the browser window and return later as the process is completely automated.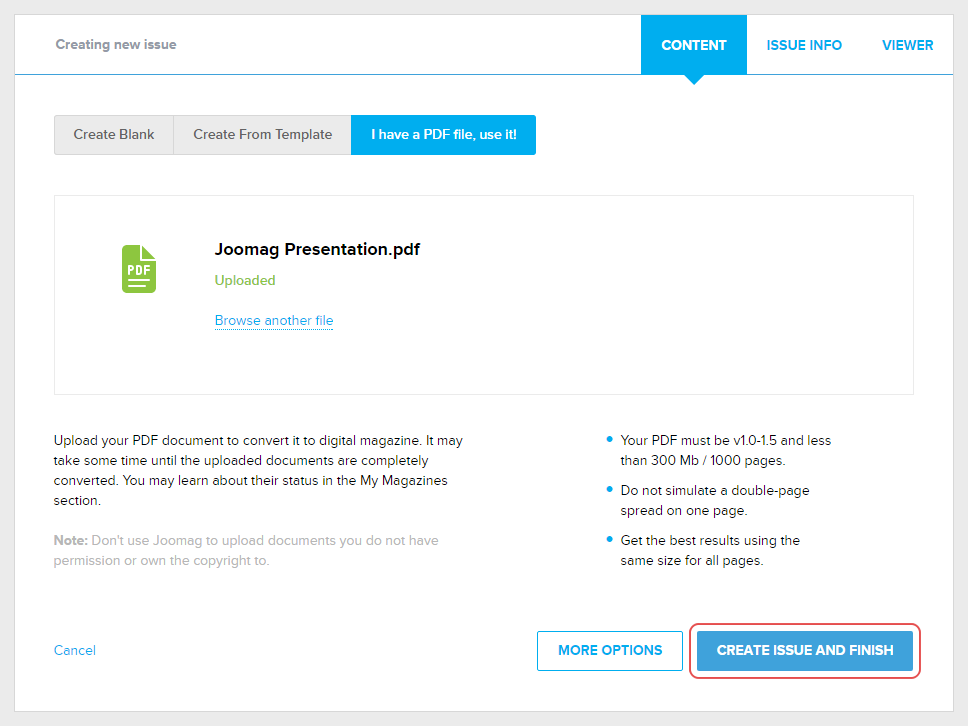 Once the conversion is complete you'll find your new issue in the magazine you have created it. You may now like to enrich it with interactive elements like video and audio.
To learn how to edit the contents of the magazine click here.