You can choose a template for your photo album and then add the information you wish.
Note: It is assumed that you are in My Magazines.
Step1. Select the magazine you wish and click the + Add New Issue button.

Step2. Click the Create From Template button.
Step3. Choose the Photo Album option and enter the number of pages you are planning to have.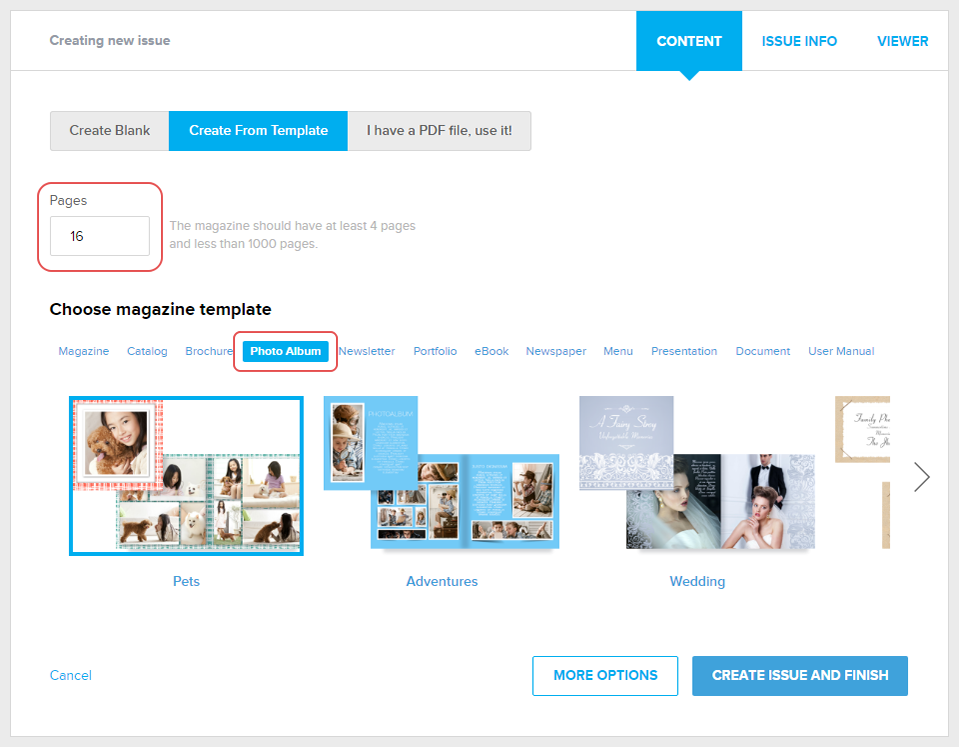 Step4. Choose the photo album you wish then click the CREATE ISSUE AND FINISH button.
Now you may upload all the photos you wish.