For creating a magazine follow these steps:
Note: It is assumed that you are in My Magazines.
Step1. Click the Create Magazine button.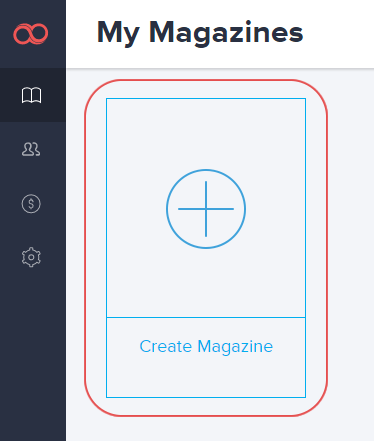 Step2. Enter a title for your magazine and click the CREATE button.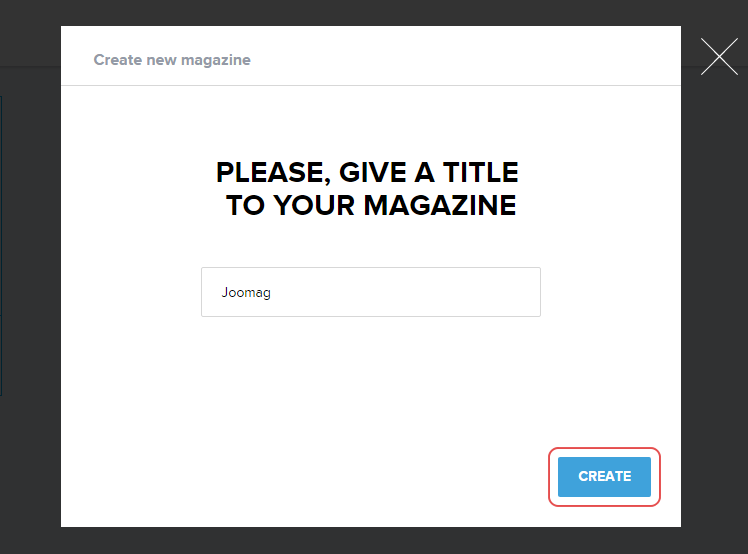 If you have a PDF file and you wish to convert it into an issue, read this article.
If you wish to create an issue from template, read this article.