To change the email address of your account follow these steps.
Note: It is assumed that you are in My Magazines.
Step1. Click the Accont Settings button of the left sidebar.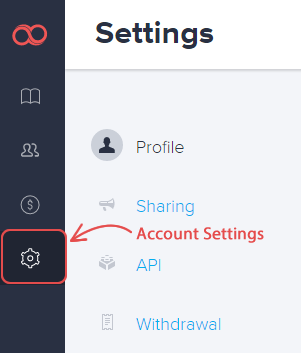 Step2. Click the Change email link below.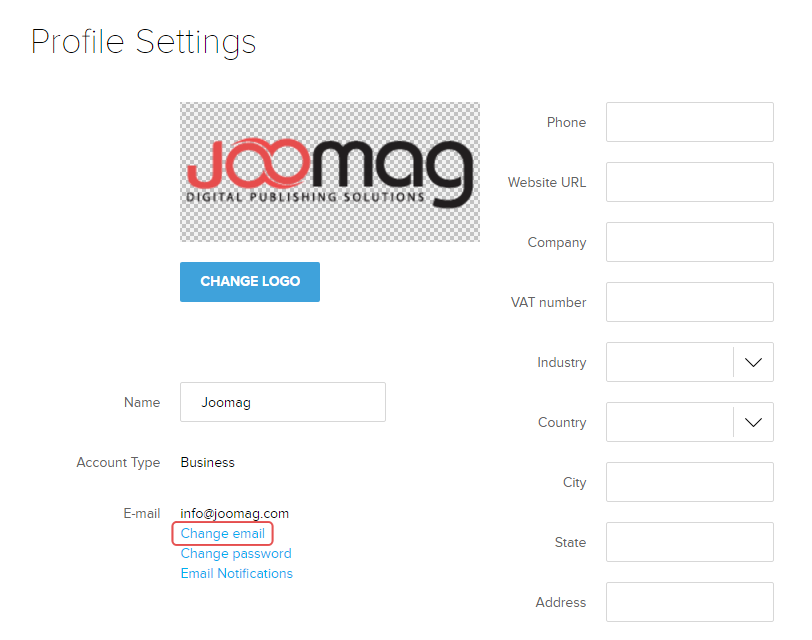 Step3. Enter your password and your new email address. After that click the CHANGE EMAIL button.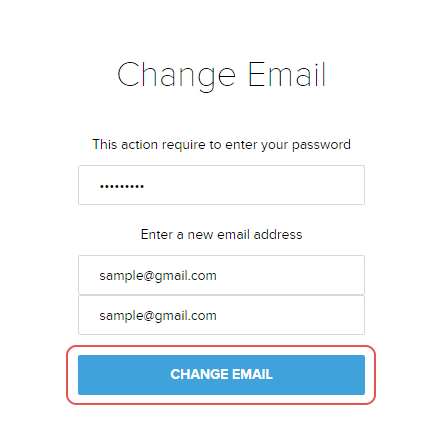 Step4. An email will be sent to you to confirm that you are the owner of the account, please click the link and enter your password. After that click the PROCEED button.
Done! You have changed your email address.