If you wish to change the general preferences of your Editor follow these steps:
Note: It is assumed that you're currently in the Editor workspace. For more info how to get there, click here.
Step1. Hover the cursor over the Preferences button from the top.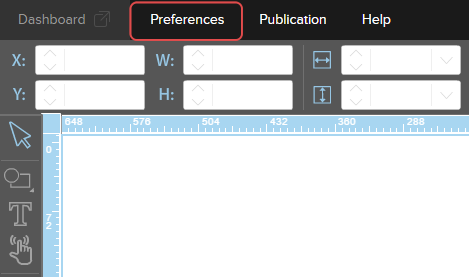 Step2. You can change the theme of the Editor by selecting either dark or light from the dropdown.
Note: You need to refresh your page after changing the Editor Theme.
Step3. You can also choose to show the guides by switching it on.
Step4. Save the page and you are done!