If you are on a paid plan and wish to cancel the subscription, follow the instructions below:
Note: It is assumed that you are in My Magazines.
Step1. Go to Account Settings > Subscriptions.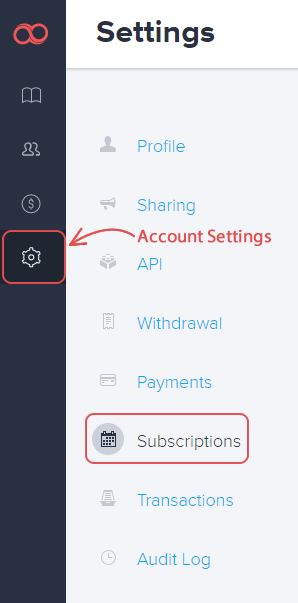 Step2. Click the Cancel Subscription button.

Step3. Read the cancellation notice and if you're sure you wish to proceed with the downgrade, click the PROCEED button to continue.
Note: The cancellation will not become effective until the end of your billing period and you will continue to have access to this subscription until the end of the same billing period.
Step4. We would like to know the reason why you decided to cancel your subscription, so please enter the primary reason for doing it and a few words on how we may improve our service, and after that click the CANCEL SUBSCRIPTION button.