For adding users to your account do the following:
Note: It is assumed that you are in My Magazines.
Step1. Go to Account Settings > Users.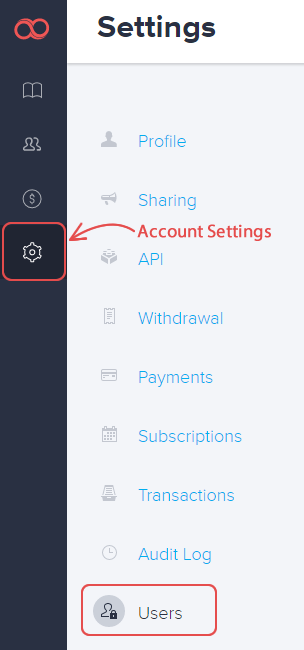 Step2. Click the Add New User button.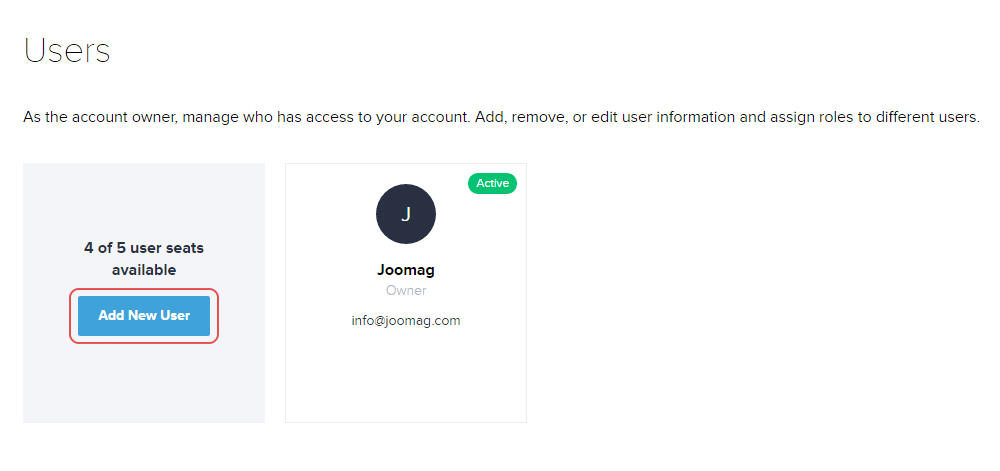 Step3. Enter the new user's name, the email and then choose a group from the dropdown menu.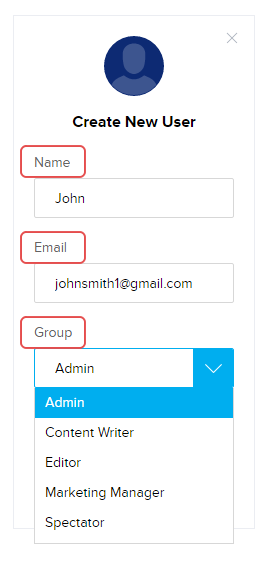 You may choose one of the following groups:
Admin - Admins have full access to the account, except dealing with payment related tasks.
Content Writer - Content Writers can only create, edit and clone magazines.
Editor - Editors have full access to the magazines, including creating, editing, deleting, cloning, publishing and viewing statistics.
Marketing Manager - Marketing Manager is responsible for the promotion of magazines using the mass mailing functionality, along with ability to view publications and their statistics.
Spectators - Can only view magazines.
Step4. When you're done click the Create And Purchase button.
Done! Now you have to wait until the user accepts your invitation.