Sometimes it's very useful to show some informative text when hovering on the hotspot. To do this, follow these steps:
Note: It is assumed that you're currently in the Editor workspace. For more info how to get there, click here.
Step1. Select the link for which you wish to add the tooltip and expand the Link panel from the right toolbar.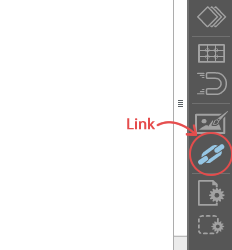 Step2. Check the Tooltip box and add a description or explanation for your link.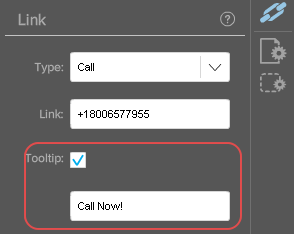 Step3. Save your page when you're done.