You can add as many photos as you wish to your gallery.
Note: It is assumed that you're currently in the Editor workspace. For more info how to get there, click here.
Note: It's also assumed that you have already created a gallery. If not click here.
Step1. Select the gallery and click the Edit button, which is on the center of the object.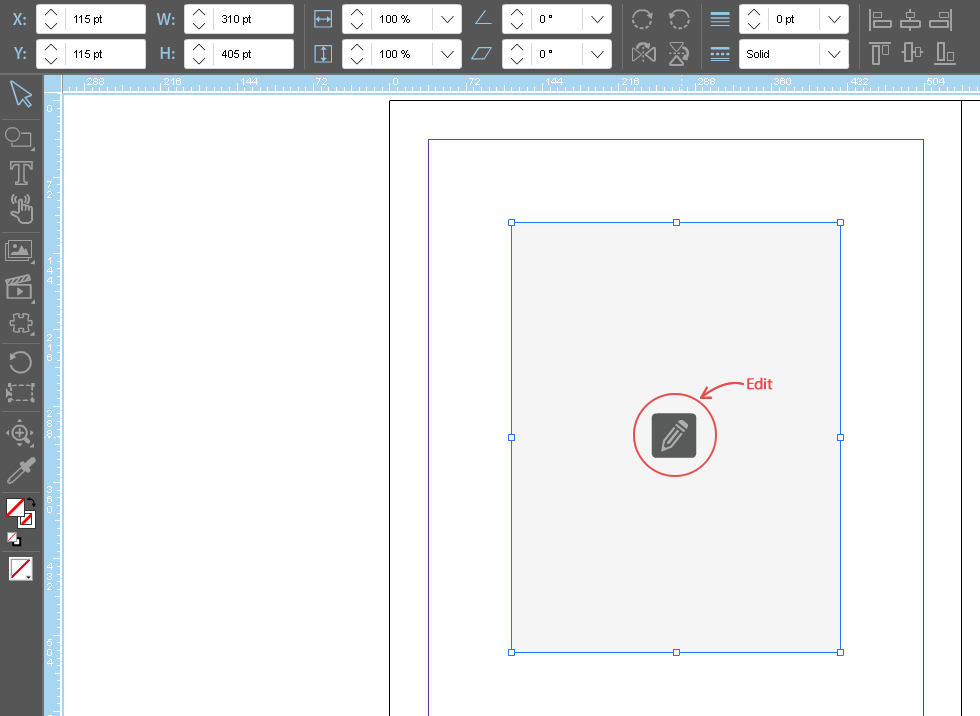 Step2. A popup window will appear asking you to add photos. Click the Add photo button.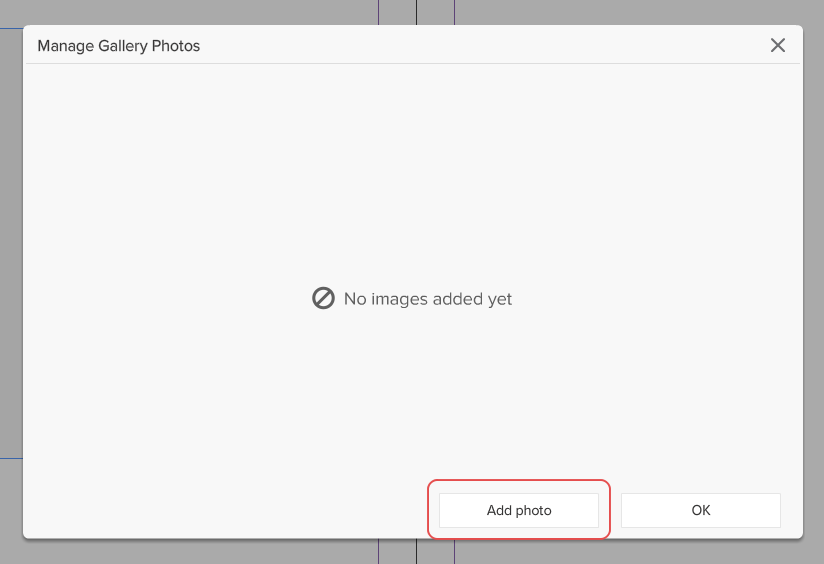 Step3. Choose the photo you wish to add and click the ADD button.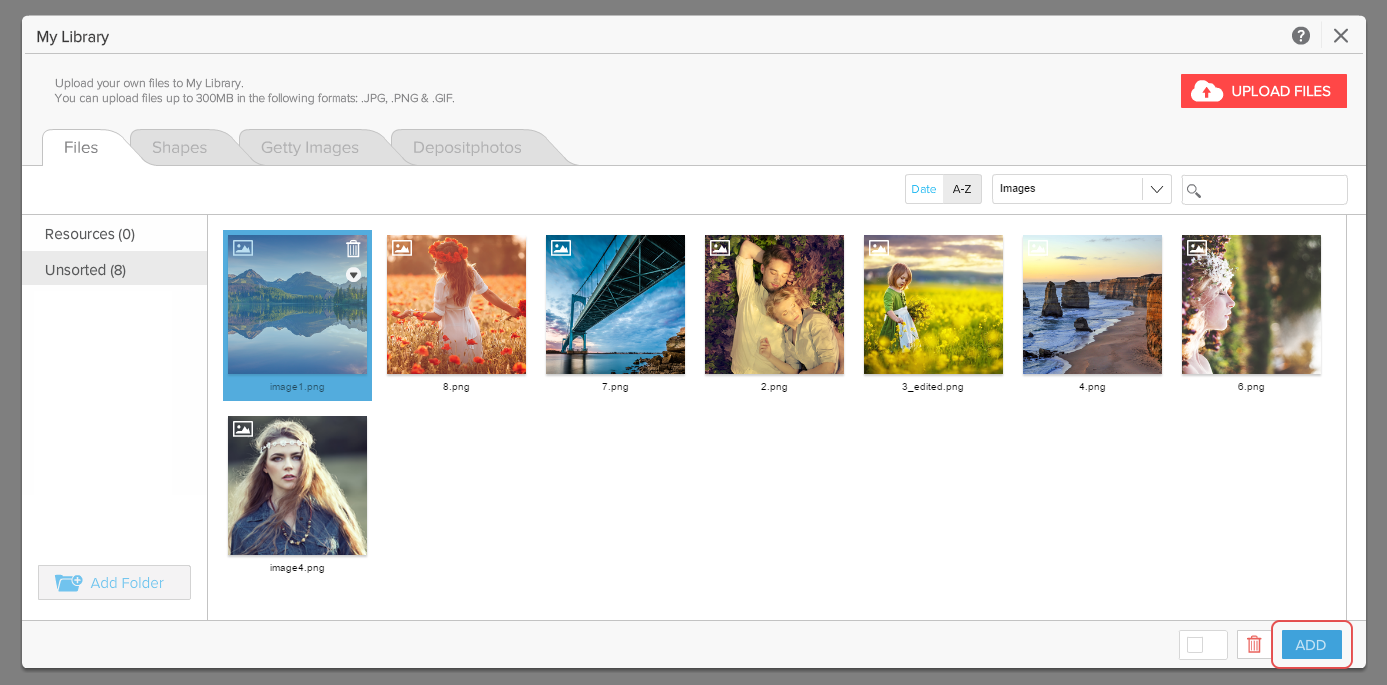 Step4. If you wish to add more photos to the gallery click the Add photo button, if you are done click the Ok button.