It is assumed that someone has shared the magazine with you and because of that you have received an email notification. For accessing that magazine follow these steps:
Step1. Open your email notification and click the link below.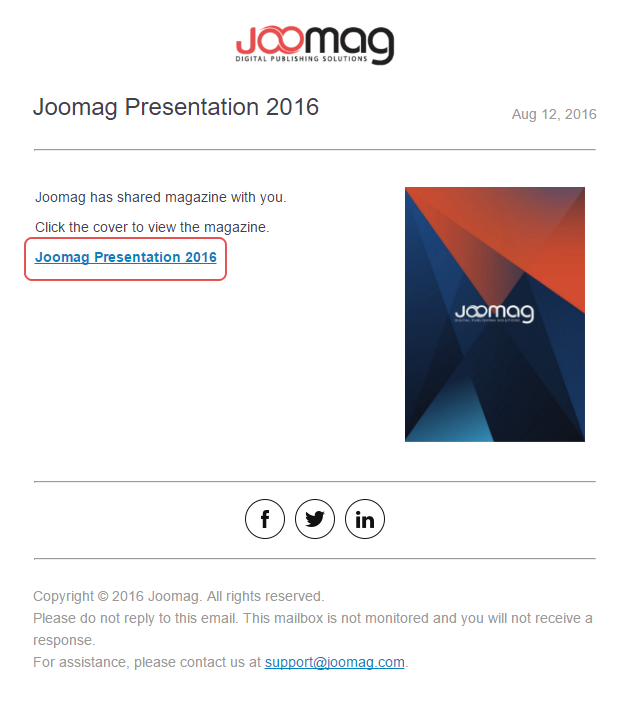 Step2. If you have a Joomag account please login by clicking the LOGIN tab and enter your email and password.
In case you don't have a Joomag account you need to create a new one by clicking on the CREATE ACCOUNT tab.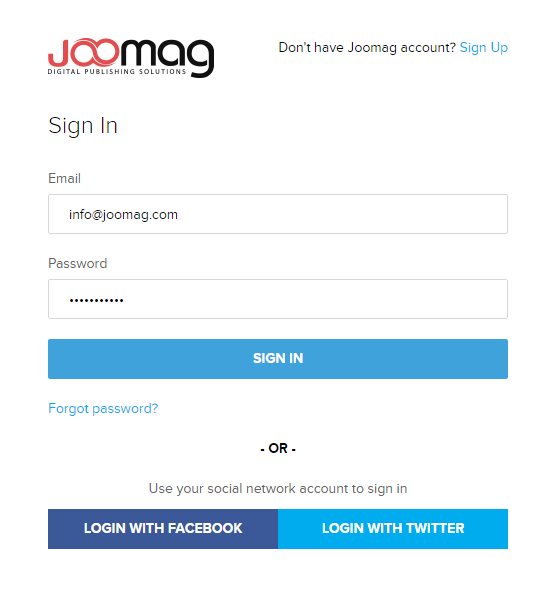 Step3. Done! Now you have access to the shared magazine.
From now on you can find this magazine in MY LIBRARY section.