If you have a link to the magazine like http://www.joomag.com/magazine/harpers-bazaar-bride-august-2015/0355546001438790283 and you wish to access it via Native iPad App follow these steps:
Step1. Open your magazine with Mobile Safari and click on

button.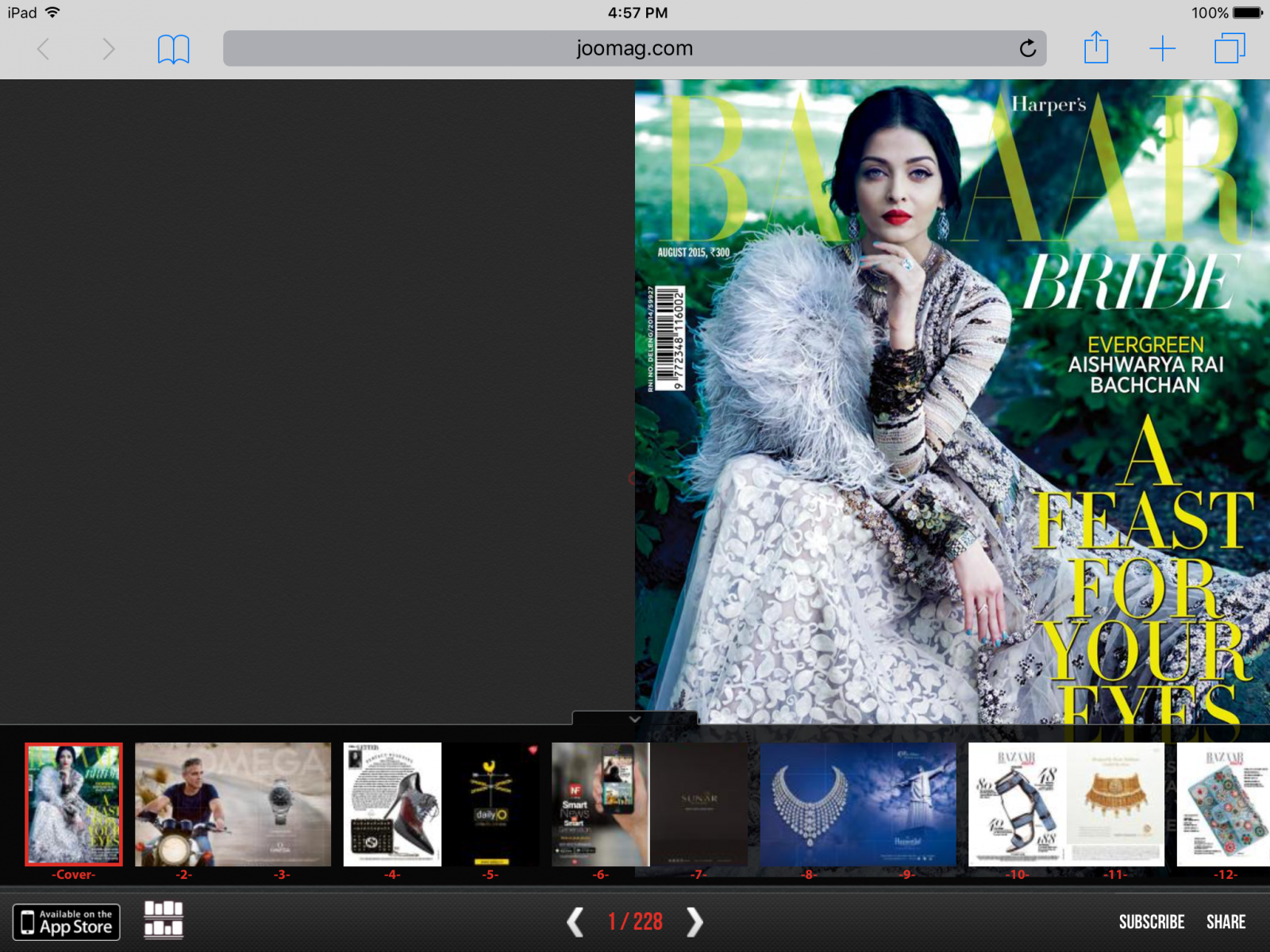 Note: In case you wish to have a quick access to the magazine just enter joomag://0355546001438790283 in your mobile browser.