Change the background of your magazine by choosing a background from our collection.
Note: It is assumed that you are in My Magazines.
Step1. Select the magazine you wish and click the Edit Settings button of your issue.

Step2. Go to the VIEWER tab and choose a background for your magazine.
Note: You can also upload your own background if you have a premium account.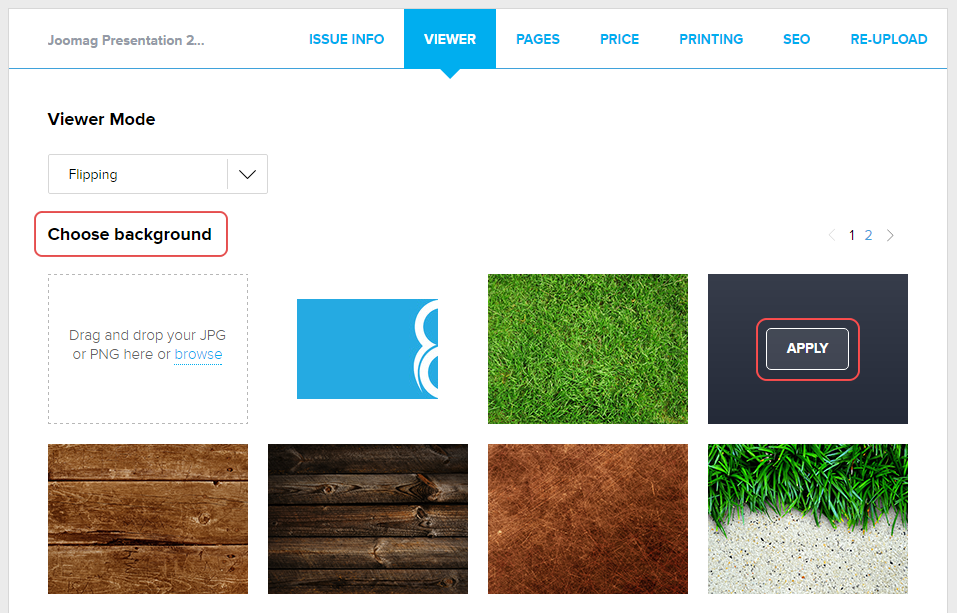 Step3. When you're done, click the SAVE button, which is located at the bottom.